Bewilderbeest Cards
$6.00
WE THINK LIFE IS MORE INTERESTING WHEN IT'S ABSURD; WHETHER THAT'S A FISH IN A TOP HAT, OR AN ORANGE SPEAKING MANDARIN.
Bewilderbeest is an absurd collection of original artwork, prints, cards and gifts.

It all began with a drawing of the Bewilderbeest by Iain, which has now become our logo. Since that drawing, the Bewilderbeest range has expanded with illustrations that centre around the absurd, while drawing on British heritage. (Disclaimer: Iain doesn't literally draw on British heritage, Your Honour).

If it makes Iain laugh, or if he thinks it's brilliantly daft, then he draws and paints it. Whether you're in need of a ridiculous card or gift, we have you covered. Or…why not treat yourself. Go on, you deserve it!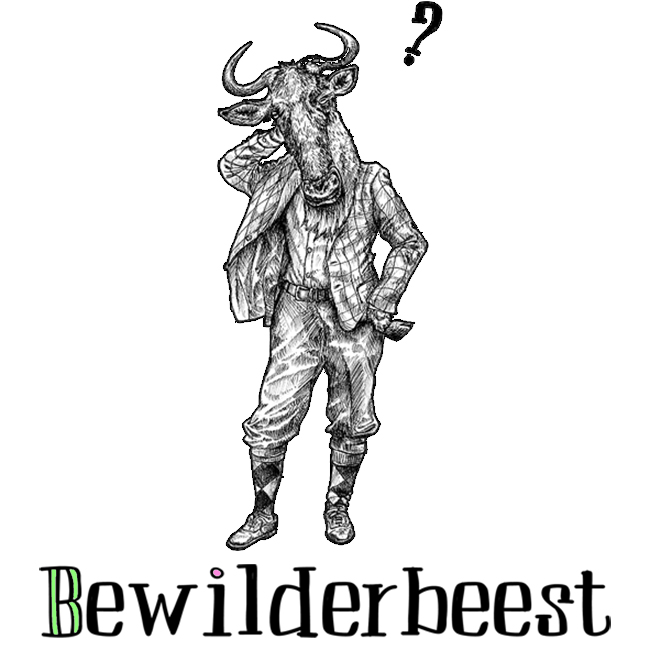 You might also like